This was a one time order a couple of years ago and most of the items listed here are gone. A few shirts in different sizes remain, as well as some patches. Out of covers. Thanks to all.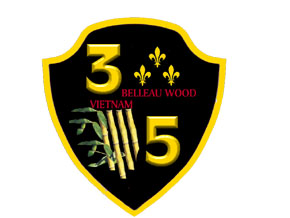 3rd Battalion, 5th Marines Marine Wear
"Get Some"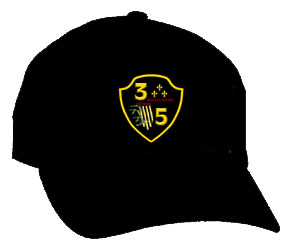 Black Cotton Cover Embroidered with the Battalion Crest.
Price for the Cover: $ 8.00 ea.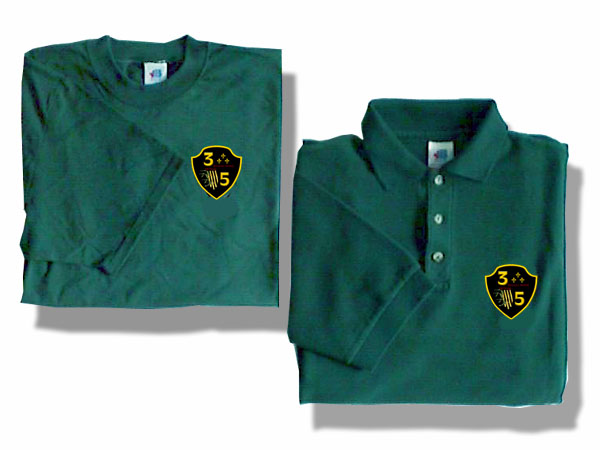 Forest Green 100% pre-shrunk Cotton T-Shirt embroidered with the Battalion Crest over the left breast pocket. Also, available a Forest Green 100% pre-shrunk Cotton Pique Knit Polo Shirt embroidered with the Battalion Crest over the left breast pocket. Both are available in the following sizes [Men's] XXL, X and Large.
Cold wash, no bleach, hang dry.
Price for the T-Shirt: $ 11.00 ea.
Price for the Polo Shirt: $ 19.00 ea.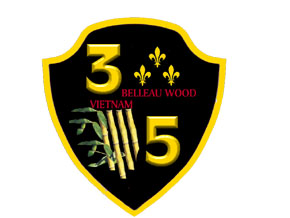 3 1/4 Wide X 3 1/2 High 3d Battalion Patch.
Price for the Patch: $ 4.50 ea.

Ordering Information
We've had these made for your, requested by popular demand, it took somewhat longer than expected by they are finally in!

Shipping costs for [1] one shirt and [1] patch / cover is $ 2.00, [2] two shirts is $ 3.00 .

To order, please email the webmaster, Ed McCurry at: hebmc@aol.com

Or
Download, fill out the order form and send it to the address which appears on it: (Doesn't work).
3rd Battalion, 5th Marines "Marine Wear" designed for you Marine Veterans who proudly served with honor during the VietNam War by Vic Vilionis [7th Marines] who also designed the H&S, India, Mike, and Kilo logos for our web sites.

Note:
We do not have an association yet so this is done by individuals...two in this case, Vic Vilionis of 7th Marines and Ed McCurry [me] of 5th Marines. There is a small profit built into some of these items. Should they all be sold then there will be some profit left over. This will be split 50-50 between Vic and myself. Anything accrued to my benefit will be accounted for and used for future reunion expenses for Mike, India and H&S 3/5, or when we form an association any balance remaining may be turned over to it. Additionally, we've already had individuals add extra funds for future reunions... we thank you for that! Such funds will be used as the donors request.

Vic is very active in 7th Marines and donates of his time and money to their functions. So, if we're successful, 3/5 will be helping support 7th Marines, not a new thing for us.