Shipley

PFC. Bill Shipley, a Marine and his gophers, (go fer this, go fer that). These guys were our mules, ice, cokes, noodles, you name it, they got us most everything we wanted through the wire. I think this was around July 1971,
Hill 190 with 3/1. I was A Gunner on this gun.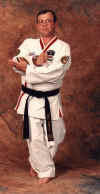 Bill Shipley, now.

By Bill Shipley, 71, at Camp Roberts. If you know any of the guys not labelled, let us know.