Various
(click on any picture to enlarge)

Jack Swan, 1967


Keith Hansford, Machine Gunner, 69-70


Gordon Dickson (from Lima company) picture of a group of 81s folks, circa 69-70. Paul Kegley is standing behind the Marine in the white T shirt.


George Blankenship picture of, from front to back, Bonetti, Blankenship, Cornwall (with hat) and Vesper. Paul Bonetti is on the H&S Wall, KIA June 13, 1968, this picture taken a few days before.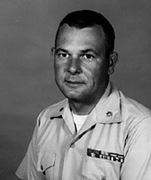 Hans Haupt, 1967

In front of Green Bunker (1st Division HQ) 1966 , Da Nang


Dave Waggoner and his wife Debbe, in 1974.


Corporal Pete Morales in September 1967, escorting prisoners to the POW camp in Da Nang. Click on the picture to see it full size.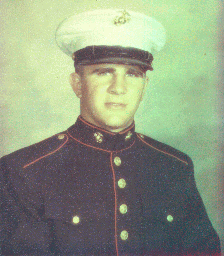 PFC Joseph Siciliano, H&S Company, KIA May 1967. Kindly provided by Rick Mozzillo, his cousin (RickM@ci.palm-springs.ca.us). Joe's name is on the H&S Wall.

How about this one, folks, recognize any names? Taken off a prisoner by MSgt T.J. Patton, the picture is circa 1923.


Curtis Eidson, India Co. 67-68 is looking for this member of H&S Company 81s, named Anchondo, same time period, who was from the Sacramento area. (Note: Joe Anchondo was found!, week of November 2nd, 1999)